New 16CH POE NVR Makes It Perfect For You
Time:2019-02-25 11:07:26 Hits: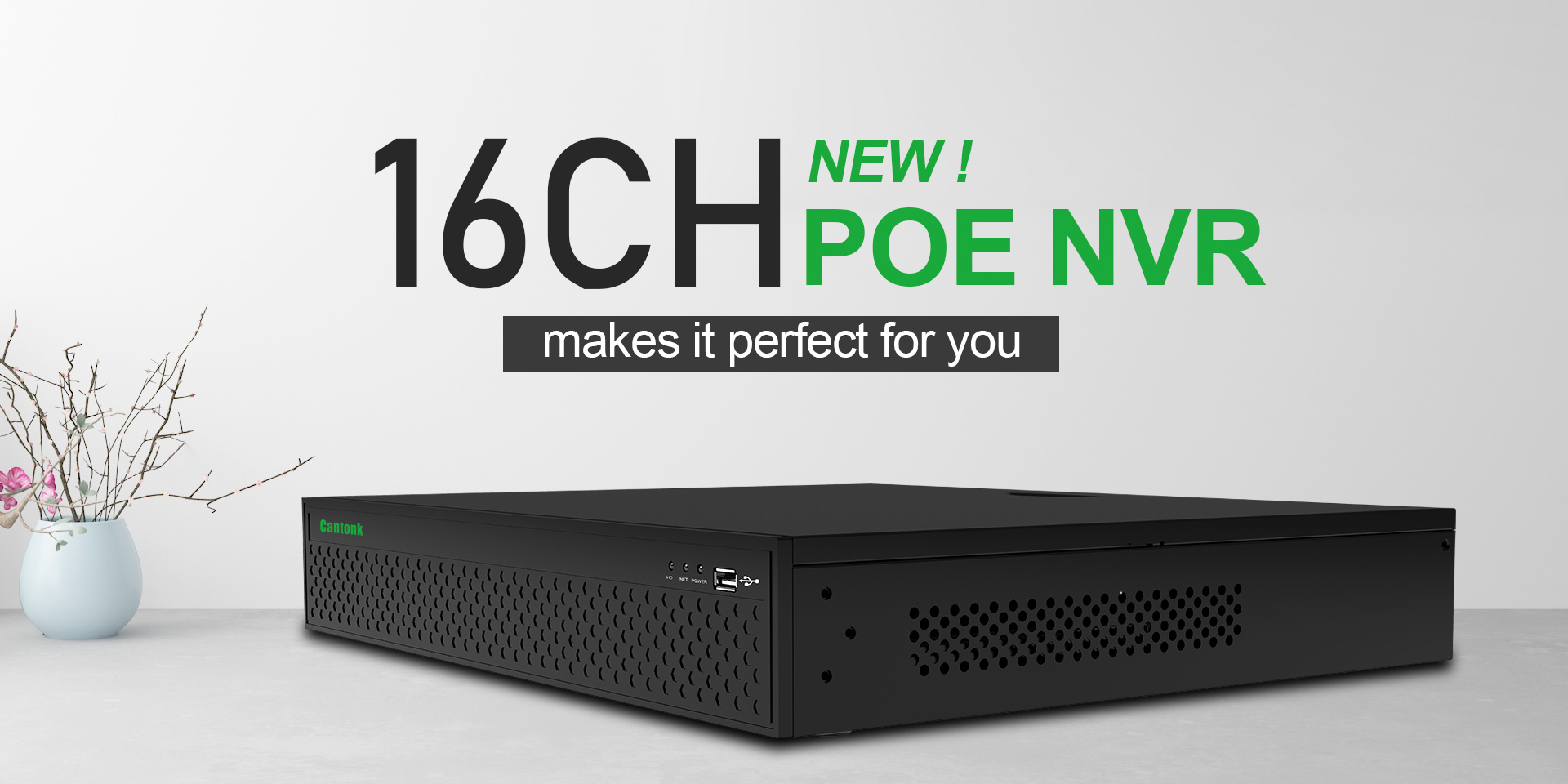 As the saying goes, 'There is no best but better'. What all we made is to provide customers more convenience and bring more profits. The newly launched H.265 POE NVR with new housing is more perfect for users through improving its performances with a higher upgrade technique.





Highlight 1:
Power Supply Works With Electronic Fan
Different from the traditional power supply, the newly one designed with an extra electronic fan that set together with the power supply in an internal cabinet. It is more stabler with the heat coming down through the fan when the equipment is working, it prolongs the service life of the power supply as well.





Highlight 2:
Upgrade In Plug And Play Through MAC Address Searching
Recorders with plug and play functions are particular popular for the market. However, the ordinary method for this function to detect signal is with the POE power off, which will has problems easier like searching failure and slow connection. The upgrade one we got now is using the MAC address searching, that will more stability with solving problems above.





Highlight 3:
Attracted Functions Newly Added
Alarm function has been added for the device, totally 16 independent channels for alarm input and 4 channels for alarm output; Communication port of RS485 which is used to control camera zoom, focusing, etc; 4 SATA hard disk interfaces up to 24TB storage are acceptable for using. These are all providing more convenience to users.





Highlight 4:
Latest P2P Platform Supported
New P2P platform is supported with a new and fantastic interface while other is still working with the old platform. Experience with new vision and new functions will be more amazing for all of you. Take actions to have a try now!